Automotive & Power Sport Industry
Type 1 Systems main goal is to offer Dealerships within the Automotive & Power Sport Industry solutions that automate their everyday needs. Our platforms offer New & Used Franchised Dealers the ability to manage their inventory, create a profit center for their dealership and setup service retention programs. While also offering consumers a way to proactively protect & maintain their vehicles. These next-gen platforms are so simple to use that they literally provide you with the exact information you are looking for all within the click of a button.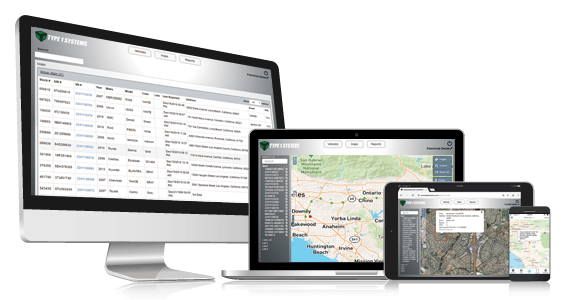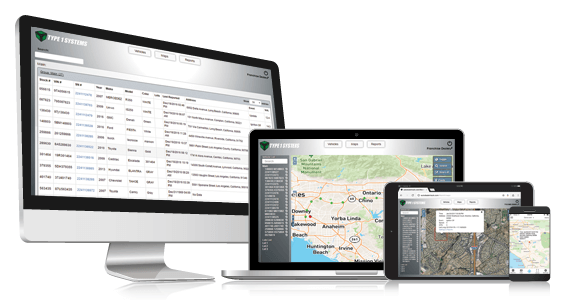 Profit Centers & Service Retention Programs
Our unique Inventory Management Software offers Dealers a way to proactively manage their lots, inventory purchase decisions and offers a simple, analytical view on information they have always been looking for. We save Dealers time and energy, while helping to improve their overall profit vs. loss portfolio. Dealers have the ability to create a profit center for their F&I department by offering a consumer application and the option for a 3-5 year VIP Rewards & Service Retention program.
Manage the location and health of new, used & loaner vehicles

Unique data to ensure better inventory purchase decisions

Safety and Security for your vehicles

Optional 3-5 Year Fixed Op Marketing With DMS Integration
Targeted Mileage Fixed Ops Marketing
3-5 Year Dealers Service Retention Program
AVAS is a one of a kind program that offers Dealerships insight into accurate mileage information on their customers vehicles over a 3-5 year period in a non-intrusive way. It allows the Dealer to offer an exclusive ownership experience by offering more accurate service to their customers by sending automated maintenance notifications to their mobile device, with discounts & savings, as well as, the ability to conveniently setup service appointments within one click. Imagine your customers receiving promotions & incentive deals on time versus weeks too late.